Free Speech at the Crossroads: A Minnesota Dialogue
In an effort to activate a deeper understanding of Free Speech and First Amendment issues across the country, the Free Speech Project at Georgetown University, in collaboration with the John S. and James L. Knight Foundation and Hamline University, held the first of four regional symposia in St. Paul Minnesota.
This event was made possible by its co-sponsors Georgetown University, John S. and James L. Knight Foundation, Hamline University, the Star Tribune, the Hubbard School of Journalism and Mass Communication at the University of Minnesota, the Wayfinder Foundation, and MinnPost.
Day 1 – sep. 18, 2023
The State of Free Speech in America
In a climate of tumultuous politics and tense culture wars, Free Speech remains a subject of fierce debate in the United States. From rural towns to sprawling cities, nearly a quarter of the way through the 21st century, the 232-year-old First Amendment faces new challenges, including political violence, distrust of media and other institutions, the spread of misinformation and disinformation, hate speech, and blunt censorship. There appears to be no end in sight to the divisiveness and turmoil. Is there a Free Speech crisis in America, or is a deeply divided country the sign of a healthy democracy? How can we address these issues while safeguarding our democratic values?
Featuring Jane Kirtley, Silha Professor of Media Ethics and Law at the Hubbard School of Journalism and Mass Communication, University of Minnesota; David Schultz, Distinguished University Professor in the Departments of Political Science, Environmental Studies, and Legal Studies, Hamline University; and Sanford J. Ungar, director, the Free Speech Project at Georgetown University.
Minnesota's Checkered History with Free Expression
The Midwest, and Minnesota in particular, are traditionally seen as repositories of America's most cherished values. A significant number of First Amendment cases in the state have shaped the boundaries and protections of free expression. In Near v. Minnesota (1931), for example, the Supreme Court ruled in favor of a rogue newspaper that accused local officials of being implicated with gangsters; the case was later cited as a precedent for upholding publication of the Pentagon Papers. A more recent ruling, Minnesota Voters Alliance v. Mansky (2018), maintained that a state law prohibiting individuals from wearing political apparel around polling places was unconstitutional. How have these and other cases contributed to the evolving understanding of Free Speech rights? Is there a dark side to this history?
Featuring Suki Dardarian, editor and senior vice president, The Star Tribune; Leita Walker, litigator, Ballard Spahr; T. Anansi Wilson, associate professor, Mitchell Hamline Law School; and Sid Bedingfield, professor and Cowles Research Fellow in Journalism, Democracy, and Race, Hubbard School of Journalism and Mass Communication, University of Minnesota.
A Fireside Chat: Can the Media Help Create a Nonpartisan National Discussion on Free Speech?
Featuring Mike Burbach, editor and vice president, St. Paul Pioneer Press; and Sanford J. Ungar, director, the Free Speech Project at Georgetown University.
Day 2 – sep. 19, 2023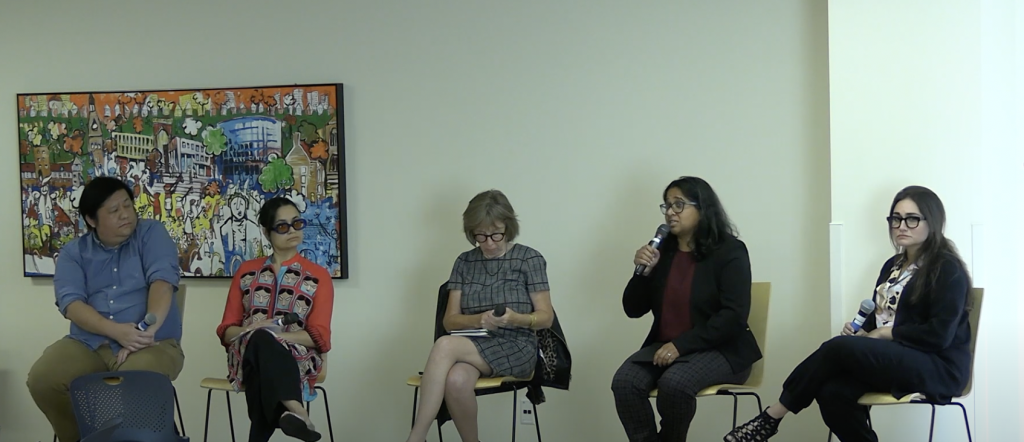 "Parental Rights" and Book Banning

Since 2020, public school boards and state governments have been restricting specific books from being taught in their classrooms or circulating in school libraries. Books touching on sexual activity, gender identity, and racial issues have been especially targeted. Reacting to or instigating parental concerns, local and state politicians have advocated close scrutiny of certain books, and have demanded a role in the development of curriculum. In some states, books have been publicly burned, evoking frightening scenes from the not-so-distant past. Many contend that these assaults on books are politically motivated censorship, fuel a culture war, and drive an unnecessary moral panic. Might First Amendment scholarship and jurisprudence offer wisdom on how to navigate these issues? Can parental concerns be respected without censorship?
Featuring David Hahn, chairman, Minnesota Republican Party; Khalique Rogers, co-director, Center for School Change; Jeff Snyder, associate professor of educational studies, Carleton College; and John McCabe, program manager and editor, the Free Speech Project at Georgetown University.
Protecting the Right to Protest

Grassroots movements and advocacy groups have been instrumental in facilitating necessary social change in American history. Recently, Black Lives Matter, various labor movements, and cultural activists have successfully pressured federal and state lawmakers to enact reform legislation and make public commitments to address longstanding issues; but there has been a trend in the other direction as well, including state laws to restrict the nature and extent of public protest. These issues came to the fore in the Twin Cities during events following the murder of George Floyd, and the U.S. Department of Justice recently issued a report sharply critical of how the Minneapolis Police handled the situation. Challenges persist. Can public safety be reliably protected without compromising the First Amendment's sacred rights to assemble peaceably and give voice to grievances?
Featuring Deepinder Mayell, executive director, American Civil Liberties Union of Minnesota; Trahern Pollard, founder and CEO of We Push For Peace; Jane Prince, Saint Paul City Councilmember, Ward 7; and Jai Winston, director, John S. and James L. Knight Foundation in Saint Paul, Minnesota
Stand-Up Comedy and Free Expression

Often considered a uniquely American art form, stand-up comedy has been a topic of both celebration and controversy. Many influential comedians and humorists have used their platforms to address a wide range of social and political issues. However, some critics assert that a climate of "cancel culture" has caused other comedians to censor themselves, fearing potential repercussions for certain jokes. Some who have not censored themselves, like Dave Chappelle, have become targets of blistering criticism. Have these issues been blown out of proportion in a sensitive era? Are American comedians as free as those in other countries to express themselves and push the boundaries of artistic freedom?
Featuring Greg Coleman, stand-up comedian; Jackie Kashian, stand-up comedian; Tiffany Norton, stand-up comedian; and Neal Justin, columnist, The Star Tribune.
Immigrants, Refugees, Religious and Ethnic Minorities, and the First Amendment

Minnesota, with its significant immigrant, refugee, and religious and ethnic minority population, has made considerable strides in promoting cultural understanding and religious tolerance. Nevertheless, challenges such as discrimination and xenophobia persist, especially during times of heightened social and political tensions. Additionally, many barriers separate these communities from having their voices heard by each other, as well as the larger population. How can governments and institutions advocate for stronger First Amendment protections for minorities, and foster a society that helps, respects, and celebrates its diverse voices?
Featuring Veena Iyer, executive director, Immigrant Law Center of Minnesota; Amna Khalid, associate professor, Carleton College; Jane Prince, Saint Paul City Councilmember, Ward 7; Chao Xiong, managing editor, Sahan Journal; and Nina Moini, senior reporter, Minnesota Public Radio News.
A Debate: Should Social Media Be Regulated by Government?

As Internet access has increased around the world, the seemingly unlimited capabilities of social media to connect people appear to have come with many costs. Powerful tools for sharing truth can also enable lies to spread unchecked, and online communities where people come together to establish common ground for constructive purposes can also host hate and sow division. As social media continues to dominate political, social, and cultural dialogue throughout the United States, to what extent have they become the new "public square" of American civil society? Is their record of self-regulation impressive? What are the societal impacts of a tool that can both bring about positive change and fuel chaos and violence?
Featuring Faaya Adem, undergraduate, University of Minnesota; France Aravena, undergraduate, University of St. Thomas; Allison Brodin, undergraduate, Gustavus Adolphus College; and Sanford J. Ungar, director, the Free Speech Project at Georgetown University.
Day 3 – sep. 20, 2023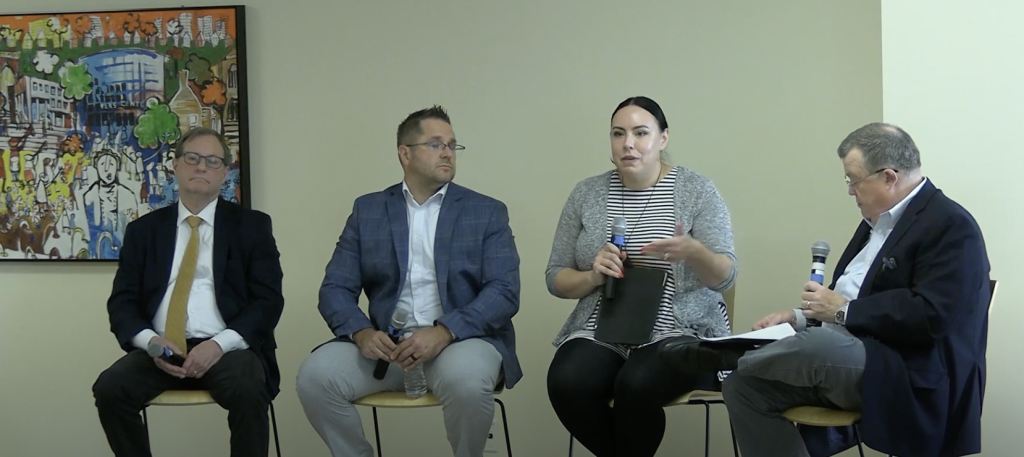 Viewpoint Diversity: Listening to Another Side
Many hope that embracing viewpoint diversity fosters an environment with a wide range of political opinions and perspectives, bridges divides, and even challenges our own biases. But whatever one's political opinion, what if the "other side" of the truth is a lie at best, and an outrageous conspiracy theory at worst? As people at various points on the political spectrum seek to further viewpoint diversity in our institutions, how can they come together to assess which disagreements of opinion are valid and nuanced, and which are unhinged and even disqualifying? Just how does one go about recruiting colleagues who will disagree constructively with others? Are there litmus tests? To what extent have cultural institutions themselves become victims of the culture wars?
Featuring Deborah Appleman, Hollis L. Caswell Professor of educational studies, Carleton College; Kathryn Kay Coquemont, vice president for student affairs and dean of students, Macalester College; Robert Groven, assistant dean of faculty development and associate professor of Communication Studies, Augsburg University; and Jeffrey R. Young, reporter and editor, EdSurge.
Hate Speech in Politics and Education

Hate speech has been a growing and troubling phenomenon in the United States, as well as other democratic nations. Ill-intentioned individuals – some of them in power – have employed it to demean and harm already-marginalized people, incite violence, manipulate the public, and sow distrust in democracy itself. At the same time, efforts to curb hate speech through policy and regulation have raised concerns about silencing dissent and opposition, while offering a false sense of community stability. In a democratic country, where even ugly and detestable speech is generally protected, are there any measures that governments and educational institutions can adopt to foster a culture of respect and inclusivity, while at the same time protecting the principles of the First Amendment? What can the United States learn from others in this domain?
Featuring Christopher Chapp, Morrison Family Director, Institute for Freedom and Community, St. Olaf College; Ruth DeFoster, assistant professor, Hubbard School of Journalism and Mass Communication, University of Minnesota; John Hinderaker, president, Center of the American Experiment; and Tom Crann host, producer, and interviewer, Minnesota Public Radio.